No one is saying dual agents are evil or subhuman. The problem is the opposite. Dual agents fall prey to the same temptations any of us would have. Even though real estate agents have a legal obligation to disclose which relationship option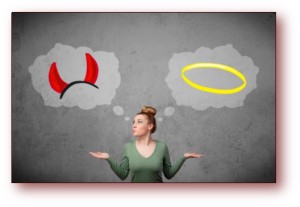 they're proposing, it's up to you to know for sure: Is the real estate who wants to represent you a dual agent?
There's one clear way to prevent representation from a dual agent. Assume most real estate agents are.
You can take some comfort that Minnesota and the other states where dual agency is legal do require the real estate agent to make the disclosure. But, as you probably know if you're buying a home, there's more than a little wiggle room when defining "appropriate." That mean's you have to ask. In fact, there is more to it than simply asking, "Are you a dual agent?"
The problem is that this question doesn't get to the heart of the matter, leaving a little too much room for interpretation. An agent assigned solely to representing that firm's home buyers could reasonably answer, "Of course not." Meanwhile, his or her colleagues are at work adding houses for sale on the multiple listing service.
Here's the question that gets right to it, leaving no wiggle room: "Do you, or anyone in your firm ever list homes for sale?"
Some agencies might reassure saying the two functions are kept completely separate, with different agents representing buyers and sellers. But remember, when a house sells, real estate agencies split a commission of the purchase price. When an agency represents both seller and buyer, it also splits the commission—and then gets to keep both halves!
So ask yourself, how big a firewall would you need to be sure your agent isn't influenced by bringing thousands more dollars to his or her firm? If there's any connection to homes listed for sale, that's your cue to move on
Request a Referral to an exclusive buyer agent in your area now.