Learn what you must know about dual agency, why it fails to provide effective real estate representation and other reasons to avoid it.
The phrase "dual agent" may have you thinking double agent, an operative adept at playing both ends against the middle. And, while the motive of real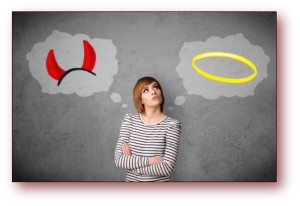 estate dual agents are rarely sinister, the effect for the home buyer seeking effective representation can be the same.
Making the terrain even more perilous: Most real estate agents are dual agents. Many home buyers are shocked to learn that their trusted real estate broker actually is obligated to look out for the sellers' interests.
There's much to risk by settling for this kind of representation. By splitting loyalty between you and the seller, a dual agent:
Is legally obligated to tell the seller things you'd like to keep confidential!
Is legally obligated to help the seller get the highest fair price!
May be biased toward houses listed with his or her agency, whether or not they're right for you!
May skip homes that are for sale by owner, no matter how perfect they may be!
This page is written especially for those buying a home in Minnesota, but includes buyers advice anyone could use.
Next: Find out Who Dual Agents Really Represent.
Or: Request a Referral to an exclusive buyer agent in your area now.